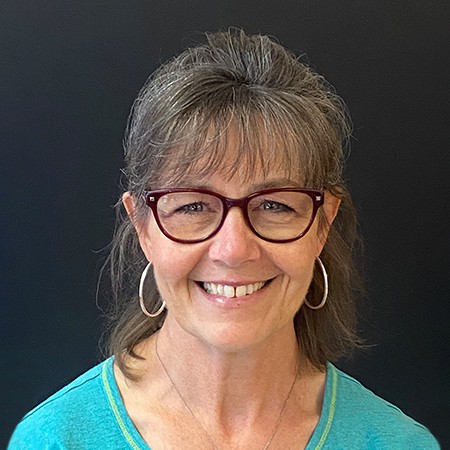 Teaching is my authentic passion, and I began my career at Holy Trinity Catholic School in 2010 and have taught technology, 2nd, and 4th grades. Before that I served with the USAF/ANG for over 23 years as a medic and retired in 2011. While serving in the military, I was shown courage and was inspired by humility both in the communities we served and in the incredible people that I served with! Those memories and experiences bring me much joy.
 Another source of immense joy in my life is my family. Nothing brings joy to my heart quite like their love and support. My husband Mike and I are the proud parents of Katyie and Sam who each attended both Holy Trinity Catholic School and Holy Family High School. Our beautiful granddaughter, Ayda, and sweet dog Bella, make our family complete.
 In addition to teaching and spending time with my family, I love camping, hiking, and doing anything in the mountains. The splendor of God reveals itself through the majesty of nature and I am always in awe of His incredible beauty.
 God also reveals His beauty to me in the children that I am so blessed to teach each day. Teaching is my dream job, and I am so thankful for the journey that brought me here. God has walked with me through every step of my journey and I am grateful for every interaction with each of His precious children. Thank you for trusting me with the care and education of your children. May God Bless each and every one of you and your families!